Due to the current pandemic, the Youth Center is currently unavailable. We apologize for any inconvenience this may cause, and look forward to when this area is available again.
In addition to our structured activities such as our Youth Sports Classes and Leagues, we offer fun activities for youth in our Youth Center to help keep youth active and healthy. The Youth Center is staffed Monday through Thursday from 5:00 PM to 8:00 PM*. Kids can play numerous interactive games such as Exerbike, iDance, 3-Kick, ping pong, and more. There is also an indoor playground for children age 8 and younger. Kids are welcome to use the Youth Center with a parent or older sibling when the Center is not staffed.
*Subject to change
TEEN LEADERS CLUB
Hanging out with a purpose!
Leaders club meets once a month, with volunteer opportunities in between. Youth in grades 7-12 enjoy leadership, volunteering, and community service opportunities along with fun and fellowship. It also includes healthy living, rallies, and character building.
Applications are available at the Welcome Center.
Questions?
If you have any questions regarding the Sidney-Shelby County YMCA Teen Leaders Program, please contact Erica Hicks, Program Director, at (937) 492-9134 ext. 224
YOUTH CENTER THEME NIGHTS
Check out the Interactive "theme nights" in the youth center! All youth members are invited to participate. There will be game nights, trivia nights, arts & craft nights, cooking nights and more! Check out the schedule in the Youth Center for complete details! You may also watch our Facebook page for Event details.
Game Night
Join us for some fun and games! Test your skill and win prizes. We will supply the game, or you can bring one of your favorites from home to play!
Arts & Crafts
Make something fun and exciting with our Youth Center staff. Something new each time!
Community Fun
Have some fun while learning about cool things to do in and around our community with some special guests.
Holiday Fun
Holidays are always more fun with friends! Come see what fun surprises we have planned!
Other Events may include, but are not limited to:
Trivia Night
Human Clue
Monday Night Football
Cafe Cooking
Bring a Friend Night
World Record Night
SPECIAL EVENTS

To register or for more information about times, ages, and program fees regarding these programs at the YMCA, click here.
Preschool PJ Party
Wear your favorite pajamas and enjoy fun games, snacks, and structured kinetics activities such as swinging on the bars and bouncing on the trampoline.

Kids Night Out
Bring your friends and enjoy tons of fun in our kinetics gym including snacks, dodgeball, and of course, jumping on the trampoline, and swinging on the bars!

Nerf Night
Bring your nerf guns for a night of fun! We will practice target shooting and have a fun nerf event with Capture the Flag.
Dodge Ball Night
We bring this classic school-yard game inside the Y for an evening of fun! Bring your friends and join in a fun night of dodge ball!.
Ninja Warrior Night
Our Kinetics staff will help you train like a Ninja Warrior. At the end of the night we will have a friendly competition.
HOLIDAY THEMED FUN
Eggquatics Hunt
Easter Egg Dive
Eggs will be spread out through the appropriate end of the pool for the proper swimming level. Grab as many eggs as possible.
Find the egg with the golden coin and be the big winner of the big prize. Get a photo with the Easter Bunny and receive a prize and some extra Easter Bunny Treats.
*Swimmers who have passed the swim test will have the opportunity to recover objects fro the shallow and deep end of the pool plus submerged objects.
*An adult MUST accompany non-swimmers in the water.
Gym Schedules
We have two gyms available for use by our members. Our "West Gym" has full court and half court basketball available. Our "Schauer Gym" has full court basketball and indoor soccer available as well as space for Pickleball.
Please see the schedule here for open gym times.
YOUTH CLASSES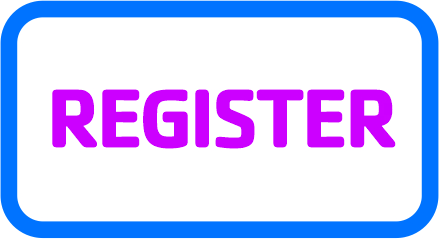 For more information on dates and times for these classes or to register, click here or stop by the Welcome Center.
Chess Class
A great opportunity to learn the basic rules and setup of one of the oldest and most popular board games.
Lego Build Class
- (for ages 5 to adult!)
This 4-week class runs Thursdays from 3:30pm to 4:15pm. Learn how to use basic bricks
in new ways, share your imagination and just have fun. YOU CHOOSE: in person or virtually via Zoom!